1. Setting up the sample project.
Below are the prerequisites for the installation.
Follow these steps in case of any error, please see the reference in Troubleshooting section in the below page.
Below are simple command to setup the local environment.
1

2

3

4

5

6

7

8

 

dotnet new sitecore.aspnet.gettingstarted -n MyProject (Create a new project)

 

.\init.ps1 -InitEnv -LicenseXmlPath "<path to your license.xml file>" -AdminPassword "<your Sitecore administrator password>"  (Prepare the container)

 

.\up.ps1 – (Download the Sitecore Docker images and install the containers)

Docker-compose up –d and Docker ps -a

Once you follow above steps, you should be able to see the working Sitecore instance running inside docker with ASP.NET core.




2. Below are the steps to setup the JSON rendering.
Setup the template in the project and add the standard value, as example below.
Ref –https://doc.sitecore.com/developers/100/developer-tools/en/walkthrough–creating-a-simple-rendering-with-a-data-source.html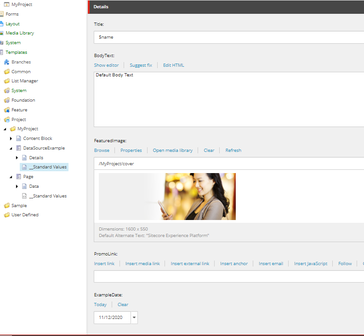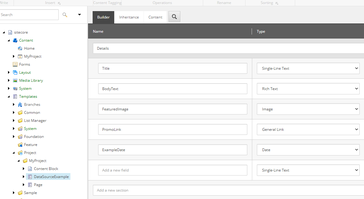 Add JSON rendering and placeholder settings as mentioned below.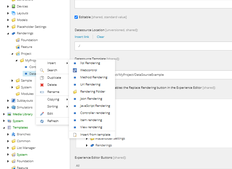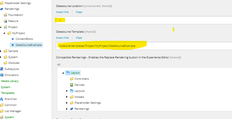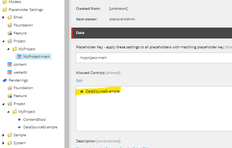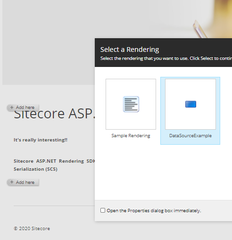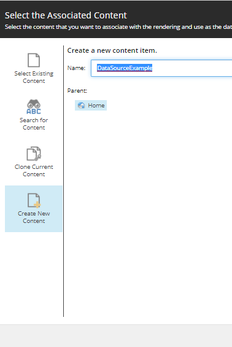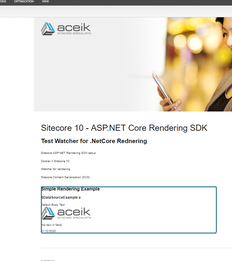 Add a new component in the solution, A new model, View and register it.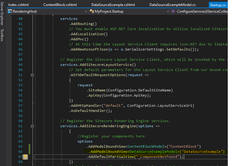 Verify Traefik
Reverse proxy
Traefik provides the friendly URL for each of the instances.
Low configuration setup.
SSL termination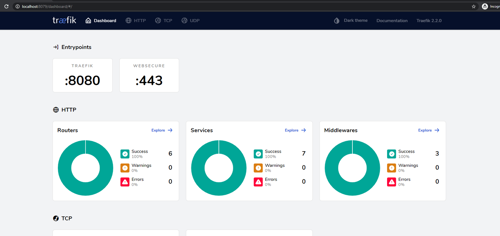 Benefit of using ASP.NET core with Sitecore.
Super fast.
Fully integrated with Visual Studio.
Sitecore headless development is based on ASP.NET Core, there are also fewer problems when doing the native integration

Below features are not supported.
Horizon
Edit frames
Sitecore Forms
Invocation of xConnect events, goals and outcomes from c#
Managed Cloud Standard and Managed Cloud Premium do not currently offer headless topologies for rendering hosts.

Helper
| | |
| --- | --- |
| 1 | Set-ExecutionPolicy -Scope Process -ExecutionPolicy Bypass |

Troubleshooting
First issue while the setup was 'Invoke-WebRequest' is not recognized as an internal or external command

Root cause analysis and Solution.
Need to update the default shell to PowerShell for dotnetsdk –
C:\Projects\RenderingSDK\MyProject\docker\build\dotnetsdk\Dockerfile
| | |
| --- | --- |
| 1 | SHELL ["powershell", "-Command", "$ErrorActionPreference = 'Stop'; $ProgressPreference = 'SilentlyContinue';"] |

Initially, I thought it was related to version, as I had installed both dotnetcore SDK 3.1 and 5.0, but finally had to update above command.
Extension – In case if need any extension like xConnect events and to trigger a goals, there are always a way, we can instantiate client in a non-Sitecore context, Reference Link and can add interaction like to trigger a goal